Categories


DURA REPLACEMENT MEMBRANE

Manufacturer BIOSYNTH LIFE SCIENCES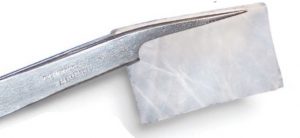 Water and air sealing membrane for dura replacement, made of synthetic material, in the form of a membrane-film.
Produced from horse pericardium.
Transparent.
Bioabsorbable.
Double sided.
Self-adhesive with the possibility of stapling, or being glued if necessary.
Read more:
Biosynth Life Science official Brochure


Osteoplug™ In Burr Hole Reconstruction

Manufacturer Osteopore™
Burr Hole Osteoplug healing systems are innovative biocompatible Burr Hole implants with a range of applications in head neurosurgery.
Special design of 3D printed porous frame that allows fast saturation of the material with its environment.
MRI safe up to 3 Tesla.
Unique flat design in the shape of a "mushroom". No mounting tools or screws are required.
Available in the following sizes (diameter x height):
15mm x 5mm
13mm x 5mm
12mm x 5mm
Read More: