Categories


L-Aneurysm-Clip®

Manufacturer Peter Lazic GmbH

Aneurysm clips are the number one method in the world for the treatment of cerebral aneurysms. The L-Clip system has been developed in collaboration with renowned neurosurgeons and provides the highest reliability in aneurysm surgery.

Mr Peter Lazic founded Peter Lazic GmbH in 1990, developed the L-Clip Aneurysm System and made it available as an OEM product.

Today, the L-Clip Aneurysm system, with its familiar and proven design, offers a wide range of variation clips with over 220 different models, available in Titanium.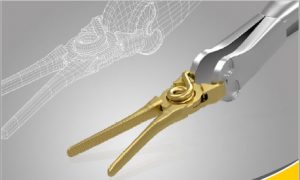 L-type aneurysm clip so that there is full visibility during its placement in the aneurysm.
They have an angle opening of about 50º during application and removal.
The application and removal of L-Clips is done with a tool, suitable for all sizes and types of Clips.
Permanent and temporary Clips are available in different sizes.
They have color coding.
All Clips are suitable for MRI up to 3 Tesla.
Read More:


Neurosurgical cotton (Patties)

Manufacturer VOSTRA medical products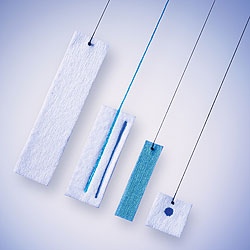 NEUROSORB®
Neurosurgical Cotton (Patties) from 100% cotton or rayon
High absorption capacity (10 times their weight, in contrast to conventional patties that absorb 5-6 times their weight)
They do not stick to the underlying tissue
Perfect fit and stability of the cotton in the underlying tissue
Flexibility: capability to shape the cotton in the desired shape
Μεγάλη αντοχή
In white or green colour for maximum visibility
Ability to create a custom set with multiple sizes of patties according to the needs of the neurosurgeon
Read More:


Absorbable Hemostat (Oxidized Regenerated Cellulose) PAHACEL®

Manufacturer ALTAYLAR MEDICAL LTD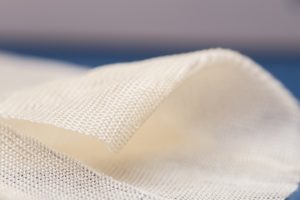 PAHACEL®
Produced by controlled oxidation of regenerated cellulose fibers with 100% organic sterile knitted fabric. It is absorbed in 7-14 days by the organic tissue and causes hemostasis in 2-3 minutes. It does not cause irritation or inflammation in the tissue. It has bacteriostatic and bactericidal properties affecting the growth and proliferation of gram (+) and gram (-) organisms including aerobic and anaerobic bacteria and antibiotic resistant bacteria. CE, ISO certificates as well as clinical studies are available for the product.
Available in three types PAHACEL® Standard, PAHACEL® Knit, and PAHACEL® Fibril.
Read More:
Absorbable Hemostat official Brochure


Polypropylene Mesh

Manufacturer ALTAYLAR MEDICAL LTD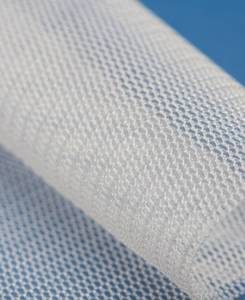 PAHA®
Polypropylene mesh is a biocompatible, non-absorbable, sterile porous material. Knitted to provide single directional elasticity allowing the mesh to be cut at any shape according to the needs of the treating physician without unravelling structure.
Fabric has soft design flexible, strong with permeable porse use in hernia repair as well as other soft tissue reinforcement.
They are sterilized and have the following properties:
It is homogeneous, transparent, biocompatible, sterilizede.
It is classified in category Class II-B.
Made in various dimensions, rectangle, squares, squares with hole, oval, oval with hole.
Read More: